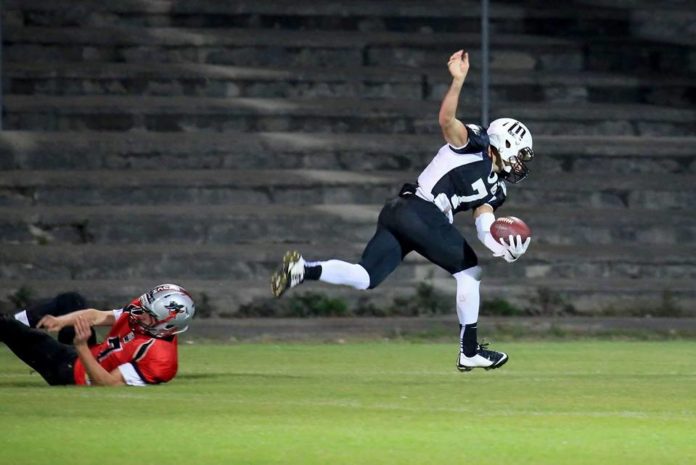 Vecchia conoscenza del football italico, Mark con i suoi 30 anni ha collezionato già diversa esperienza non solo in Italia ma anche Germania e Canada. È un giocatore molto versatile, adatto a ricoprire diversi ruoli tra cui WR e RB ma anche QB e K all'occorrenza.
Please introduce yourself.
MS: My name is Mark Simone and I am from Toronto, Canada. My primary position is Receiver, but I also posses RB, QB, DB, and K experience. Most recently I have played in Germany (Ingolstadt). We had a very successful season (16-0) and I'm looking forward to bringing that success to Bolzano.
That's not your first experience in Italy, what brought you back?
MS: I have always wanted to play in Italy but my schedule here in Toronto made it very difficult. Thanks to Coach Tisma who has made a few compromises with me, I am finally able to have the opportunity to play and live in Italy.
What are you going to add to our offense?
MS: Versatility. Touchdowns, too 

4. One thing you missed of the italian championship and one you did not.
MS: There are many things I miss. Mostly, the good group of guys we had. Miss going to battle with them. I definitely did not miss playing games with only 3/4 days of rest. Many of us had to fight through injuries.
Ci vediamo presto!
Ufficio Stampa Giants Bolzano