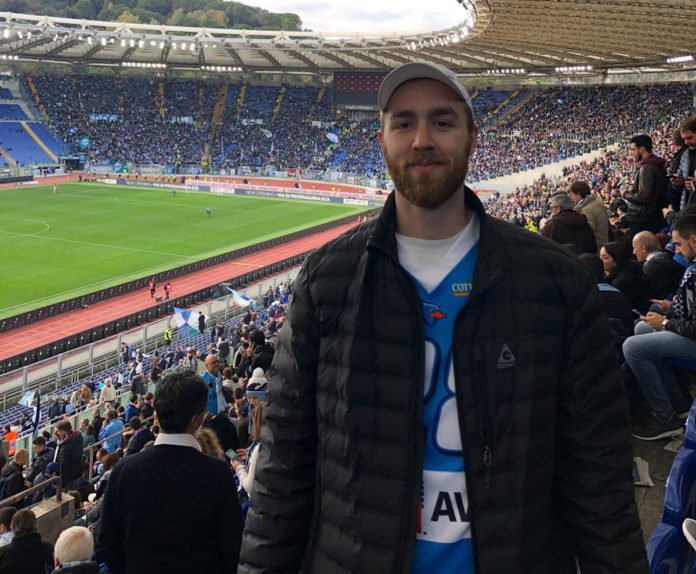 Ciao a tutti! It's been almost a month since I arrived and it's been an incredible journey so far which makes me really excited for the next coming months. In the short time we've been here we've been getting a lot done. Between football practice and team activities, traveling, late nights in Trastevere, Lazio soccer matches, and exploring Rome we have been busy- but it's easy to stay busy after an espresso or two.
Practice has been awesome, any day you get to put the pads on and play football is a blessing- but you feel especially blessed when you get to do it in such a beautiful and amazing place like Rome. Our teammates are a great group of guys who have helped made this team feel like a family, they've been there for us with any questions or help we might need. We still have work to do before we're ready for the first game March 8th, but I'm very confident in this group. Aside from the 1st division, it has been fun working with the other teams in our organization. Especially training some of the young QBs like Francesco Tomaselli. It's encouraging to see young players in Italy totally buy into the sport and sacrifice their time and energy towards becoming a better football player.
Off the field, LB Adam Wollet and Coach Mckinley Pippen and I all traveled up to Florence this past weekend and got to take in a new Italian city. It's a beautiful place full of history but more importantly the food there is unreal. The steak and lampredotto are worth a second trip back. The duomo is beautiful and my favorite part of the trip (besides the food) was the Basilica di Santa Croce where Machiavelli and Michelangelo are buried. However, I'm happy to be back in Rome because I have a lot more to explore here.
The Lazio Ducks community have been incredibly welcoming to us and are really fun to be around. I want to thank all the parents and teammates who have offered us meals or taken us out in Rome. It's very much appreciated. I'm really looking forward to the rest of this season and making more memories with this group.
LETS FLY!
Luke Casey